Flooring is often an afterthought during a renovation, but it is an important element of your home's interior. Choosing the right flooring can completely refresh the space and give it new life. With so many modern flooring options to choose from, you can find flooring that is timeless, functional, and stylish.
You also want to hire the right flooring and tile installer in VA to get the job done right the first time. Gibson Home Services respects your home and time when installing new flooring and tiling. We offer solutions that fit your needs and your home's personality.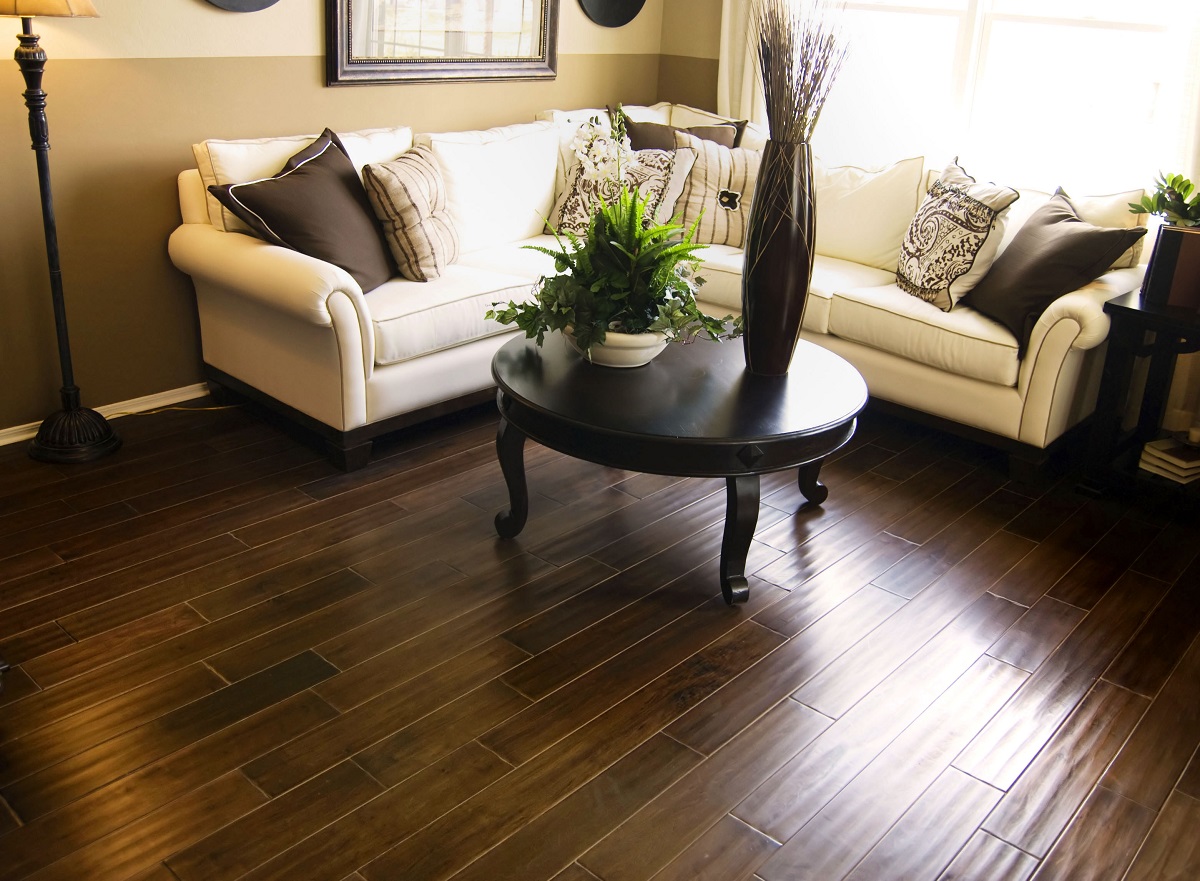 Flooring Choices Impact Many Aspects of Your Home
Flooring has a big impact on the ambience of a room. As one of the largest design elements in each room, you may have to carefully select the materials and colors that complement the rest of your interior theme or décor. Your choice of flooring material can impact a number of different aspects:
Maintenance: Routine cleaning costs and efforts and long-term maintenance
Indoor air quality. While carpet is comfortable to walk around barefoot, it can trap dust and pet dander which can deteriorate the air quality.
Acoustics in your home
The Gibson Home Services team can help you find the best flooring options for you and your family. We take into consideration various aspects, such as functionality, location, durability, and your lifestyle to provide useful suggestions and inputs on selection of flooring materials.
Here are some of the most popular flooring and tile options:
Natural hardwood floors
Engineered wood floors
LVT - luxury vinyl tile
Ceramic or porcelain tile
Linoleum
Carpeting
Natural stone tile
Choose the Right Flooring and Tile Installer for Clean, Efficient Installations in VA
At Gibson Home Services, we treat your home as if it were our own. Our process makes home renovations and remodeling as stress-free as possible for our clients. It starts with a quick phone call to assess your initial needs and determine if our services are available in your area and if we can meet any deadlines or other requirements. Next, we meet with you in your home to discuss your goals and needs and take measurements before creating a proposal for your flooring installation. After you accept our proposal, we will schedule the install. We keep you updated throughout the process with consistent and transparent communication. We manage all aspects of the project to ensure minimal disruption to your home and routine.
Our in-house tile installers serve VA homeowners, including Fauquier County, Warren County, Fairfax County, Prince William County, Warrenton, Front Royal, Marshall, Gainesville, Haymarket, Bristow, Manassas, Falls Church, Fairfax, Centreville, Chantilly, Vienna, Leesburg, Ashburn, and Purcellville, VA.
Contact our professional flooring and tile installers in VA to get started on your new flooring project today.