Basements are no longer just a place to do laundry or store Christmas decorations. When you own this extra square footage, why not transform it into a usable living space that boosts your home's value and appeal? Finishing an unfinished basement is about maximizing the potential of your home. However, hiring an efficient basement remodeler in VA will help you get your basement project done right the first time. Whether you are starting with a clean slate, or repurposing the existing space, talk to an expert basement remodeler at Gibson Home Services. We provide innovative design solutions and quality finishes, along with consistent and honest customer service that will exceed your expectations.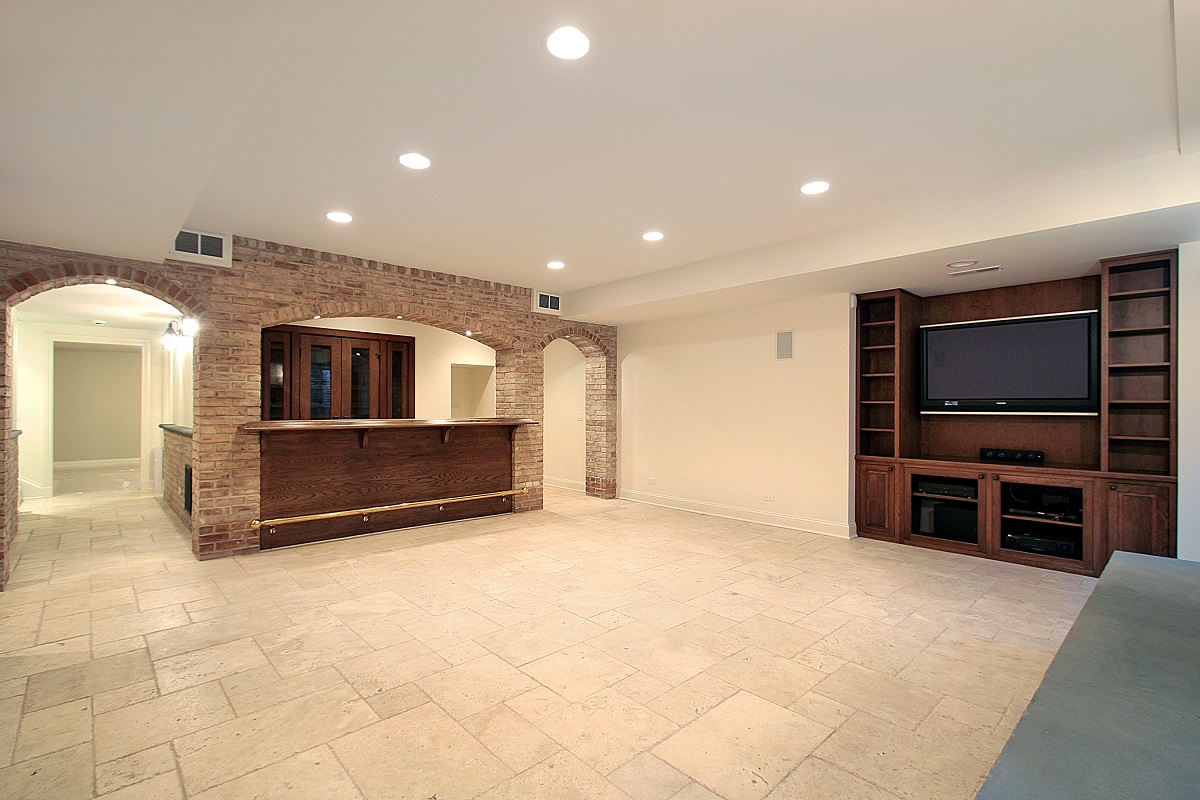 Reimagine Your Basement. The Possibilities Are Endless.
Basements can become an extension of your living space or serve as separate areas for added functionality or income. Consider your lifestyle and home renovation goals to decide how you want to use this space. Gibson Home Services can turn your basement into the perfect space for a:
Rec room or additional entertaining space
Media room
Guest suite/extra bedroom
Apartment
Playroom
Home office
Gym
Wet bar
Wine cellar
Unsure of what you really want out of your basement? An experienced VA basement remodeler can help you refine your ideas and maximize your space and budget. Talk to us, and we'll be happy to brainstorm ideas for your basement renovation project.
Transform Your Basement
An unfinished basement can take many forms. Like a blank canvas, it can be overwhelming to imagine the possibilities. When you are tackling a project of this magnitude, you want to work with a basement remodeler who understands how to shore up any issues that could cause problems down the road. You also want a basement remodeler who provides practical and sustainable solutions that cater to the evolving needs of a growing family. Gibson Home Services offers expert, needs-based solutions that fit your goals. We provide timely progress updates from start to finish while guiding you through the process with as little disruption and stress as possible.
Trust Gibson Home Services with Your VA Basement Remodel
Gibson Home Services is committed to creating a remodeling experience that exceeds your expectations. We treat your home with the same respect and care as we would treat our own home. Our goal is to build a long-term relationship with each of our clients by providing quality service and communication through each project. We serve homeowners in Fauquier County, Warren County, Fairfax County, Prince William County, Warrenton, Front Royal, Marshall, Gainesville, Haymarket, Bristow, Manassas, Falls Church, Fairfax, Centreville, Chantilly, Vienna, Leesburg, Ashburn, and Purcellville, VA.
Contact us to discuss your basement remodeling requirements today.