Maintaining your home is usually a never-ending to-do list of chores. Whether it is painting, plumbing, electrical, or cleaning, every task requires specific skills, materials, tools and equipment, time, and loads of patience. Entrusting these jobs to professional handymen will not only reduce the time needed to complete these chores, but ensure easy, timely, and stress-free maintenance solutions to keep your home in top shape. Relax and enjoy your weekends and down time, instead of spending it on Do-it-Yourself (DIY) projects. Hiring the local handyman services by Gibson Home Services will allow you to tackle all your home maintenance projects in a smooth and professional manner.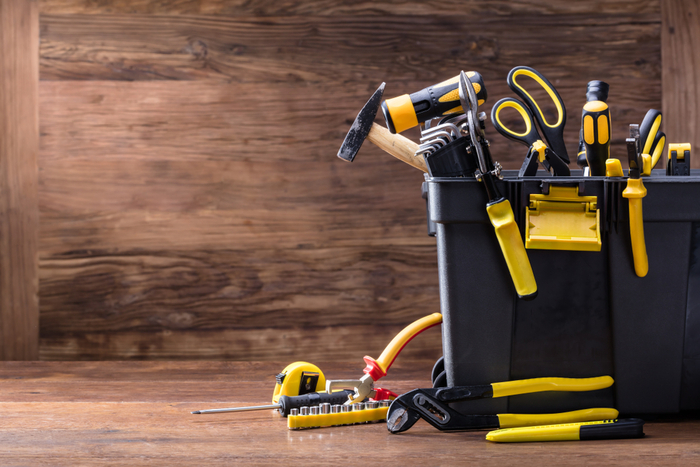 Our List of Handyman Services Include:
Handyman services include a wide range of projects that make your home more livable, safer, and comfortable for your family. We take care of everything from fixing holes in the wall to replacing shingles on your roof.  No job is too big or too small for us. Your project is completed entirely by our employees—we do not outsource to subcontractors. Here are some of the tasks we can manage for you:
Gutter cleaning or repair
Drywall repairs
Exterior repairs
Energy savings modifications
Safety installations
Kitchen repairs
Appliance installation
Accessibility installations
Molding and trim repair or upgrades
Weatherizing projects
Any type of home repair and much more
Local Handyman Services Save You Time and Effort
Taking care of home maintenance and repairs can be time consuming and stressful. Even the seemingly easy jobs may involve a difficult and sometimes, expensive learning curve. Hiring local handyman services could save you multiple hardware store runs to buy supplies and tools. You could use all your free time on other important things, including quality time with your family.
Your home is one of your biggest investments. Protect its value and your time and effort with local handyman services.
Gibson Home Services - A Trusted Virginia Home Improvement Company
Choose the right professional to make repairs and renovations to your home and get the peace of mind you deserve. The Gibson Home Services team respects you and your home. Our employees have the experience to get the job done right the first time. We manage each task from start to finish with consistent communication and timely project updates. Our goal is to give you a stress-free experience that exceeds your expectations.
We serve homeowners in and around Fauquier County, Warren County, Fairfax County, Prince William County, Warrenton, Front Royal, Marshall, Gainesville, Haymarket, Bristow, Manassas, Falls Church, Fairfax, Centreville, Chantilly, Vienna, Leesburg, Ashburn, and Purcellville, VA.
The first step in home repairs is calling our office to discuss your needs and goals. Contact us today. We can work with you to develop a customized plan that prioritizes your task list and minimizes your long-term repair costs.